PORK SPARE RIBS WITH SMOKEY BBQ SAUCE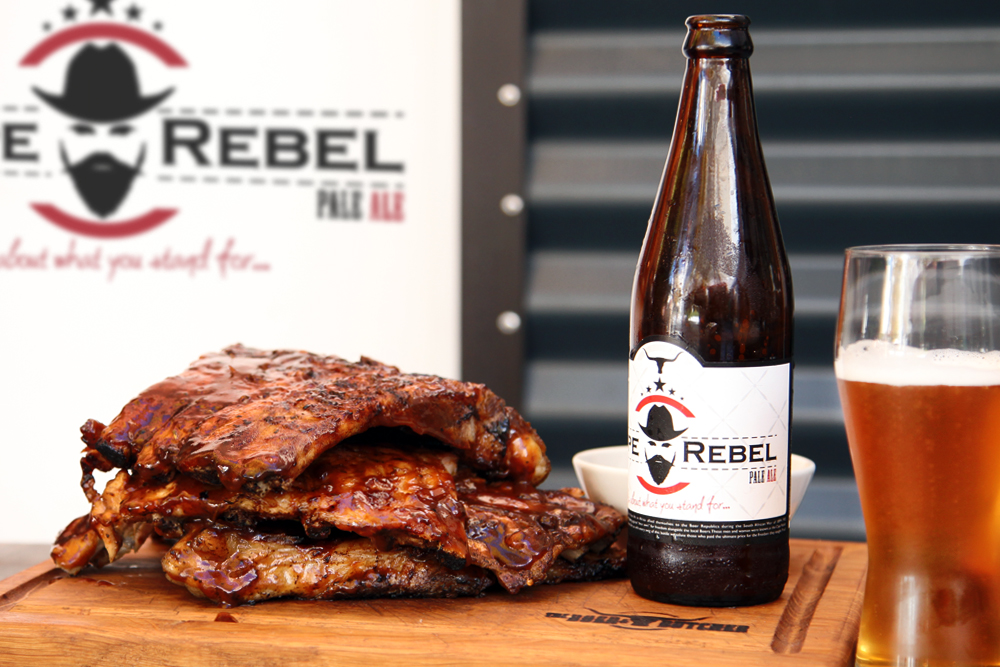 WHAT TO GET FROM YOUR BOER AND BUTCHER
BOER AND BUTCHER PORK SPARE RIBS
A JAR OF BOER AND BUTCHER SMOKEY BBQ SAUCE
1 x 4 PACK CAPE REBEL – PALE ALE
1.6 kg  Boer and Butcher pork spare ribs
3 bay leaves
A pinch of salt and pepper
Boer and Butcher Smokey BBQ braai sauce
Enjoy with a 4 Pack of our Boer and Butcher – Cape Rebel – Pale Ale
Boer and Butcher Pickling Spice Recipe:
Enough for 1kg Ribs
 1t yellow mustard seeds
5 juniper berries
3 bay-leaves
1t whole black peppercorns
3 gloves
1t whole coriander
1/2t fennel seeds
1 dried red chilli – roughly chopped
1/2t dried garlic flakes
STEP 1:
Mix all the pickling ingredients together.
STEP 2:
Place ribs in a large pot.
Cover with water, add pickling spices and salt.
STEP 3:
Cover with lid and bring to a boil.
Reduce heat and simmer for 45min – 1 hour.
STEP 4:
Remove ribs from water and place in your favourite"braai"casserole.
You can Braai the ribs or even grill them in the oven. Try our amazing Braai Sauces to brush and coat your ribs with.
Place the spare ribs into a large pot together with the bay leaves and season with salt and black pepper (if the rack is very wide or long, ask your butcher to slice them for you).

Cover with water then bring to the boil. Once boiling reduce the heat and allow to simmer for 30 minutes.

Remove from the water and allow to cool.

Cover the ribs in the marinade and leave to marinade in the fridge for a minimum of two hours – the longer the better. Try to turn the ribs over in the marinade occasionally.

Braai over hot coals for about 8- 12 minutes on each side. Brush with basting everytime you turn.

Best served with oven baked rustic fries and coleslaw.